About Us
The Canal Winchester Chamber was re-established in 1985. The Chamber grew from a handful of civic-minded citizens to over 275 members strong. The Chamber, working diligently over the years, promoting a strong and solid business environment achieved a 5th place listing in Columbus Business First's publication of growing chambers.
We pride ourselves in developing close community ties with residents, city officials, and our school district. The organization is comprised of businesses, individuals and organizations dedicated to the promotion of business and the community.
Through partnership with local businesses, government and leaders, we advocate for, and promote, a prosperous business community.
Board of Directors
The Canal Winchester Chamber's Board of Directors is made up of business owners and business professionals serving three-year staggered terms. Board Members are annually required to attend seven board meetings, one event every month, and participate in one committee. Over the course of their three year terms, they are responsible for establishing procedure and formulating chamber policy.
Kristin Ankrom (2018-2020)
Canal Winchester Local Schools District
Wendy Beveridge
Canal Banking Center
Valerie Griggs (2018-2020)
Altercare
Nick Grilli (2019-2021)
Dagger Law
Executive Committee Chair
Denise Mathias (2017-2019)
Edward Jones
Craig Nelson (2018-2020)
Violet Springs Health Campus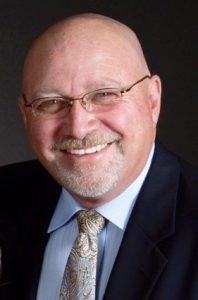 Bill Pitts
N8 Chiropractic
Bill has lived and worked in Oklahoma and Ohio and has many years of experience in speaking, sales, and marketing. He is also a certified speaker and seminar leader for the John Maxwell Team. He is the husband to Debbie Pitts and has three adult children. Besides enjoying family, Bill is extremely active and enjoys reading, golf, history, and tennis. He has joined forces with The Cleaning Guys & A Girl as their Business Sales/Marketing Director here in Canal Winchester. Bill brings a wealth of knowledge and experience to this emerging commercial cleaning company.
Stan Riley
Barrel & Boar
Mark Savino
Canal Wigwam
Pamela Stump
Fairfield National Bank
Executive Committee Immediate Past Chair
Sally Sutter (2017-2019)
Mermaid Travel
Leslie Thornton
Bookkeeping Bliss
Paul Vollmer
Westchester Golf Course
Lori Williamson
Canal Winchester Chamber
Membership Manager